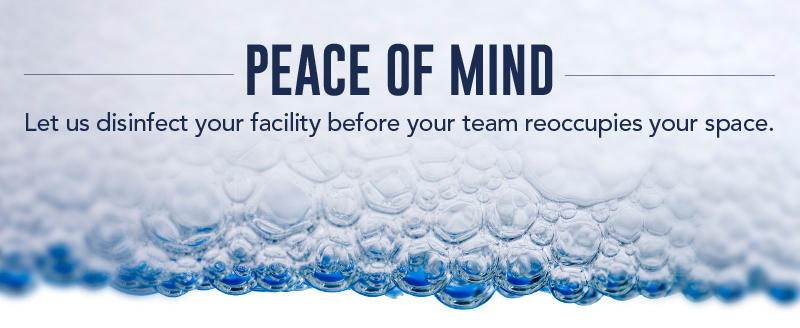 As we slowly begin to emerge from the COVID-19 pandemic, we want to reassure you that ECO Logic is the right partner in navigating forward.
As an essential business ECO Logic has been working hard during the shut-down to help our clients with regular carpet and flooring maintenance as well as infection control services. We have disinfected over 4.7 million square feet of space since mid-March. Our certified technicians have been in the field daily and we want to thank them for their dedication, professionalism and service. We also want to thank our clients for trusting us enough to care for your space and your employees.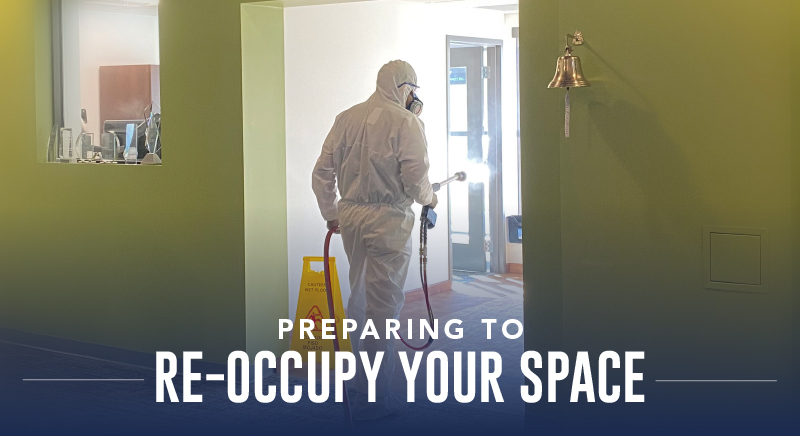 Choosing the right product is critical to your space's health.Choosing the right product is critical to your space's health.
It's important to choose the right service provider, as well as the right products. A lot of companies claim to have infection control services, however, many are new to this field and are choosing the wrong products, which may cause harm to people and surfaces. For more than a decade, ECO Logic has been using  Vital Oxide*, a hospital grade disinfectant included on the EPA's List N of approved products for use against SARS-CoV-2 (the virus that causes COVID-19). It is safe for both people and office finishes. Vital Oxide has a zero-health rating (minimal risk) and has been shown to be non-corrosive to fabrics, metals, and finishes. While it is safe to apply without PPE, we provide our staff with full PPE for their safety. NSF-certified (no rinse required) for food contact surfaces, and has passed Boeing Specification D6-17487 test for corrosion on finishes. ECO Logic delivers this product using electrostatic sprayers which ensures broad spectrum coverage due to the "charged" nature of the spray. The product seeks out surfaces and adheres to all sides, including "nooks and crannies".
Your employees are your most valuable asset; provide them with peace of mind.Employees need to know cleaning and disinfection services have taken place, they are not at risk from dangerous chemicals, and proper cleaning will be on-going. This will provide the peace of mind needed in the new normal.
CONTACT US
Reach out to our Accredited Infection Prevention Experts at 617.666.4000 or fill out our contact form.
Please continue to stay safe and well. We look forward to working with you as you plan your return to your offices.
*Vital Oxide meets the EPA's emerging pathogen requirements for viruses showing efficacy against envelope and non-envelope virus, both large and small. It has been shown to be effective against harder to kill viruses than COVID-19. Learn more about Vital Oxide.