HOW ECOLOGIC CAN HELP
Now that Massachusetts and the surrounding states are looking at re-opening, many businesses are evaluating infection control services. Prior to the COVID-19 pandemic this wasn't something most service providers or facility managers talked about.  Now it seems that all service providers claim to be experts (90% just started within the last 90 days). ECO Logic has been providing these services since 2009.  We started during the H1N1 pandemic and have over a decade worth of experience. 
We know that choosing the right disinfectant and the right application method are critical to ensure the safety of your workplace, and your employees. Not all disinfectants kill all germs or viruses, and many are toxic and corrosive if used incorrectly or too frequently. That's why you need to choose a disinfectant that treats the pathogen you are trying to kill. The disinfectant should be safe for the environment it is servicing, non-toxic, non damaging to finishes and safe for the technicians delivering the service. Our team uses commercial electrostatic sprayers which provide broad-spectrum coverage throughout the space. Our technicians are professionally trained and certified in carpet cleaning and hard surface restoration and we meet CDC and state government guidelines for providing disinfectant services.
REGULAR CLEANING & MAINTENANCE IS CRITICAL
Ongoing cleaning with increased efficacy and frequencies is going to be part of the new normal. But that doesn't just mean disinfecting surfaces and high touch areas. Regular maintenance of carpeted areas, soft seating and hard surface flooring must be a part of that regular routine. Carpets especially act as a giant filter, trapping contaminants deep within their fibers and can lead to cross contamination if not maintained properly.  These contaminants need to be removed by regular deep cleaning. ECO Logic also suggests further sanitizing the carpet after cleaning using a Vital Oxide dilution which helps reduce the risk of infection and the spread of disease.  We also clean and sanitize soft seating including task chairs.  Combining regular cleaning along with infection control will result in a healthier cleaner workplace and will provide peace of mind for employees.  
ECO LOGIC'S INFECTION CONTROL CHECK LIST
EXPERIENCE MATTERS
10 Plus Years' Experience with Infection Control Services

IICRC Certified Technicians

Accredited Infection Prevention Specialists 
CHOOSING THE RIGHT DISINFECTANT: VITAL OXIDE
EPA List N

 for use against Emerging Pathogens such as COVID-19

Kills 99.999% of bacteria and viruses, kills fungus, mold, and mildew at the source and inhibits growth

HMIS Rating

 

(Hazardous Material Identification System) of 0.0.0.0

Food Grade Safe NSF Certified

Fabric Safe per Boeing Test D6-7127

Safe for Humans and Office Finishes
ELECTROSTATIC SPRAYING – SUPERIOR APPLICATION
Broad Spectrum Coverage

Consistent coverage for all surfaces

More efficient and more effective than surface cleaning alone

Re-entry after 30 minutes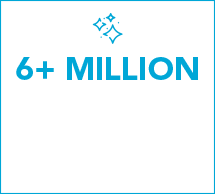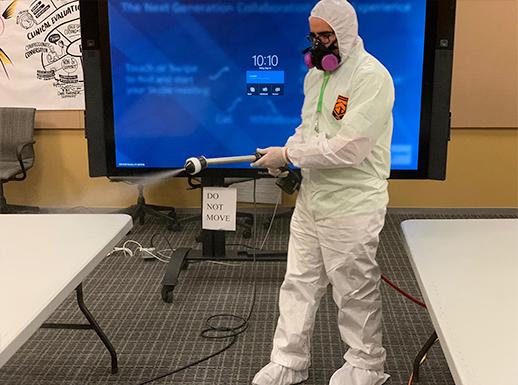 CONTACT US
Please call us at 617-666-4000 to request more information about any of our services or to inquire about pricing. 
Please continue to stay safe and well. We look forward to working with you as you plan your return to your offices.
*Vital Oxide meets the EPA's emerging pathogen requirements for viruses showing efficacy against envelope and non-envelope virus, both large and small. It has been shown to be effective against harder to kill viruses than COVID-19. Learn more about Vital Oxide.